Growatt Portable Power Station
Growatt portable power station combines advanced bi-directional inverter technology with excellent design to provide necessary power for outdoor activities and home emergency backup, allowing you to use clean and efficient electricity to power your devices at home, camping trips, on the road, etc.
What is a Portable Power Station?
The Portable Power Station is a rechargeable battery powered generator that provides off-grid electricity with multiple AC outlets, DC ports and USB ports, whether you are exploring the great outdoors (camping, RV living, etc.) It can power various appliances such as mobile phones, laptops, refrigerators and TVs. Unlike gas generators, it is quieter, safer and more environmentally friendly.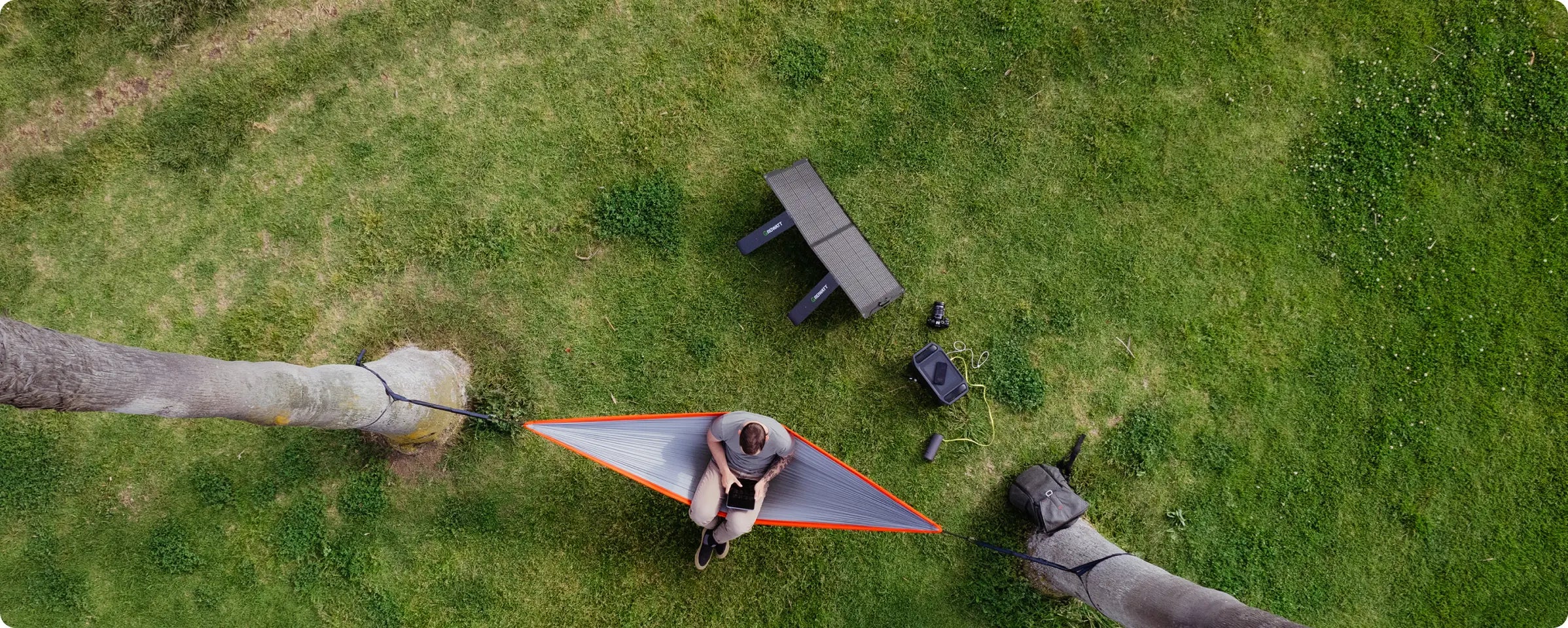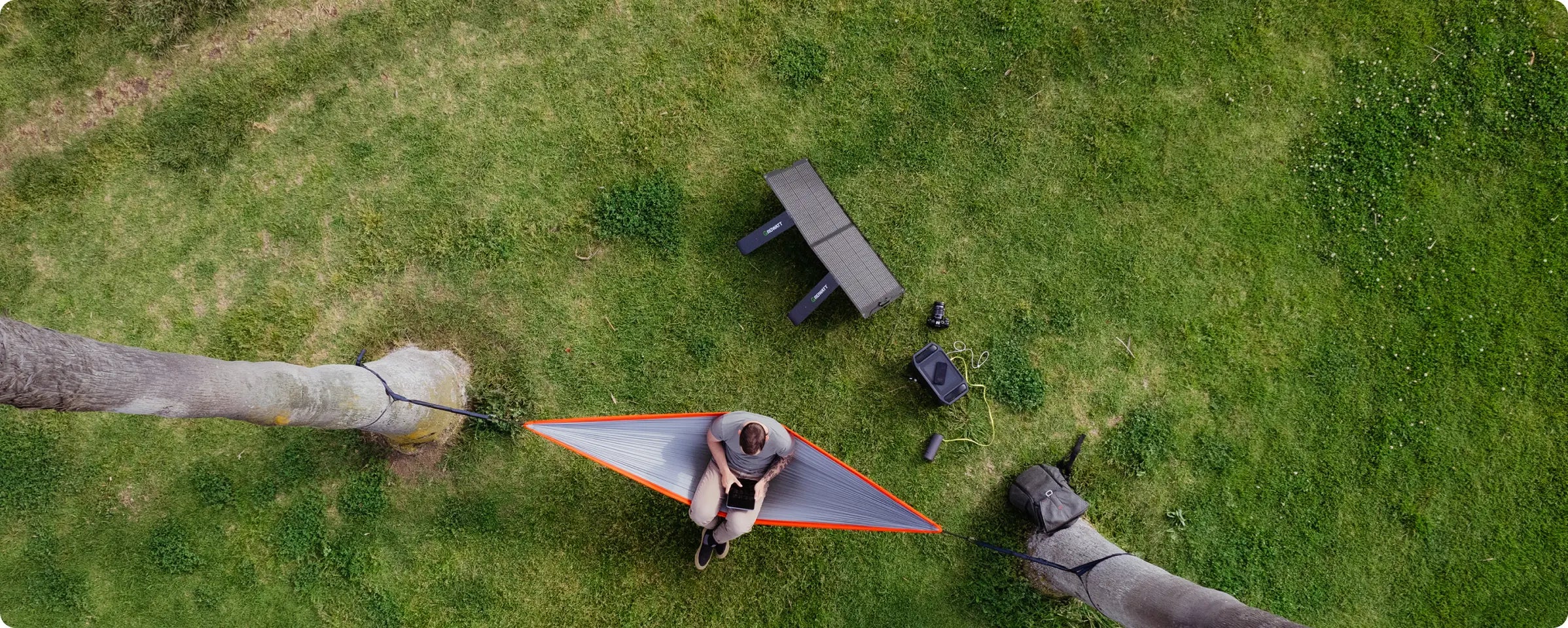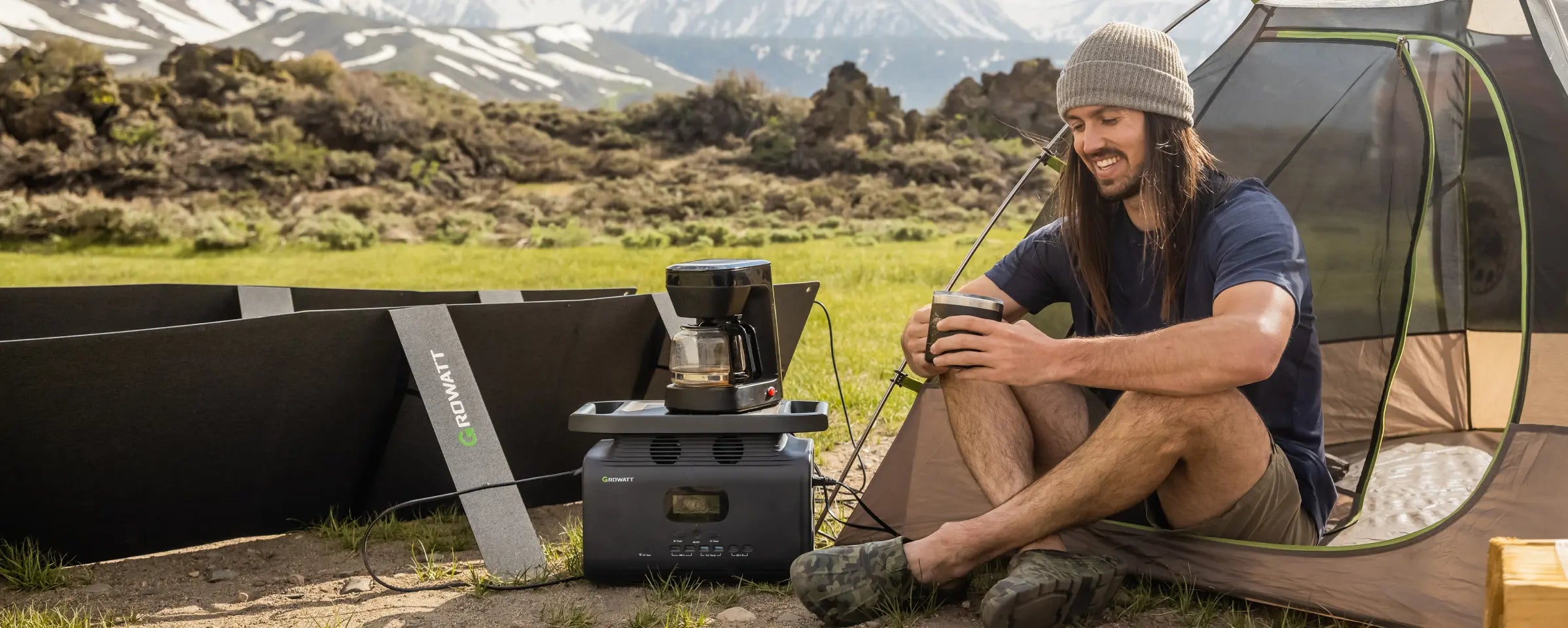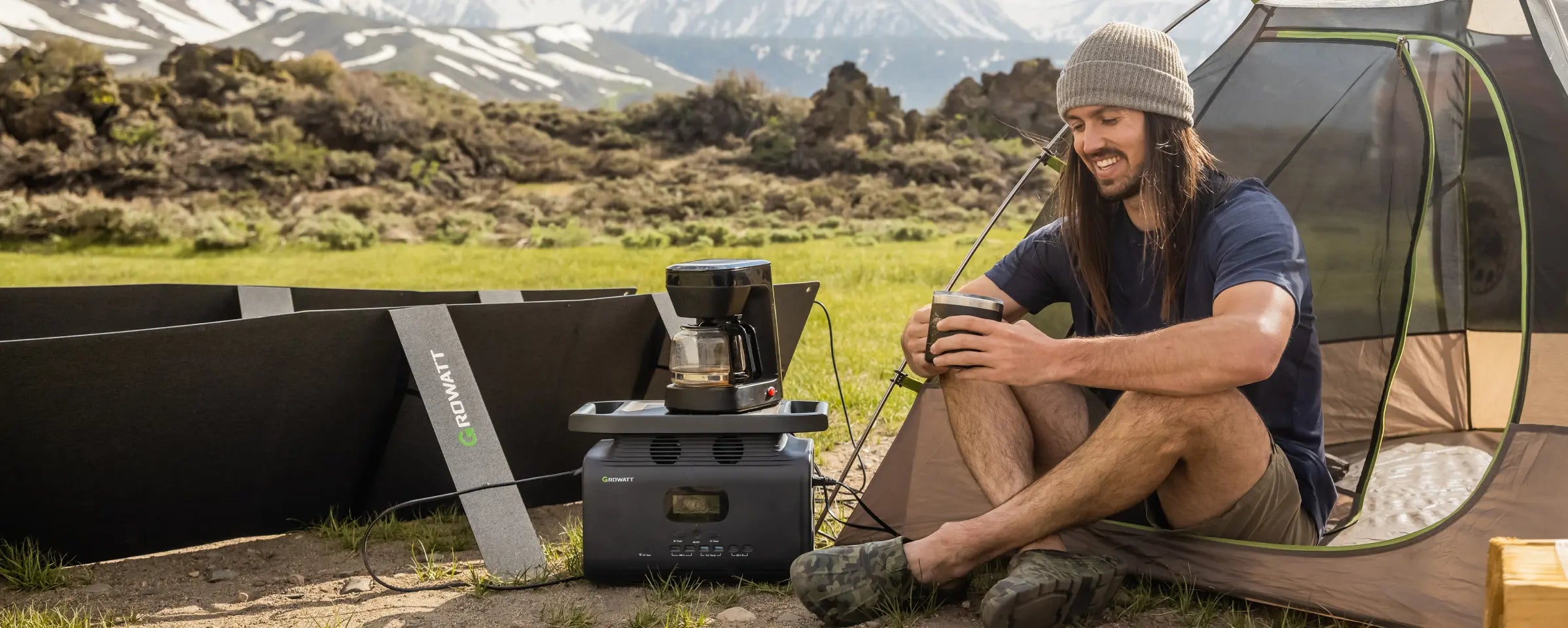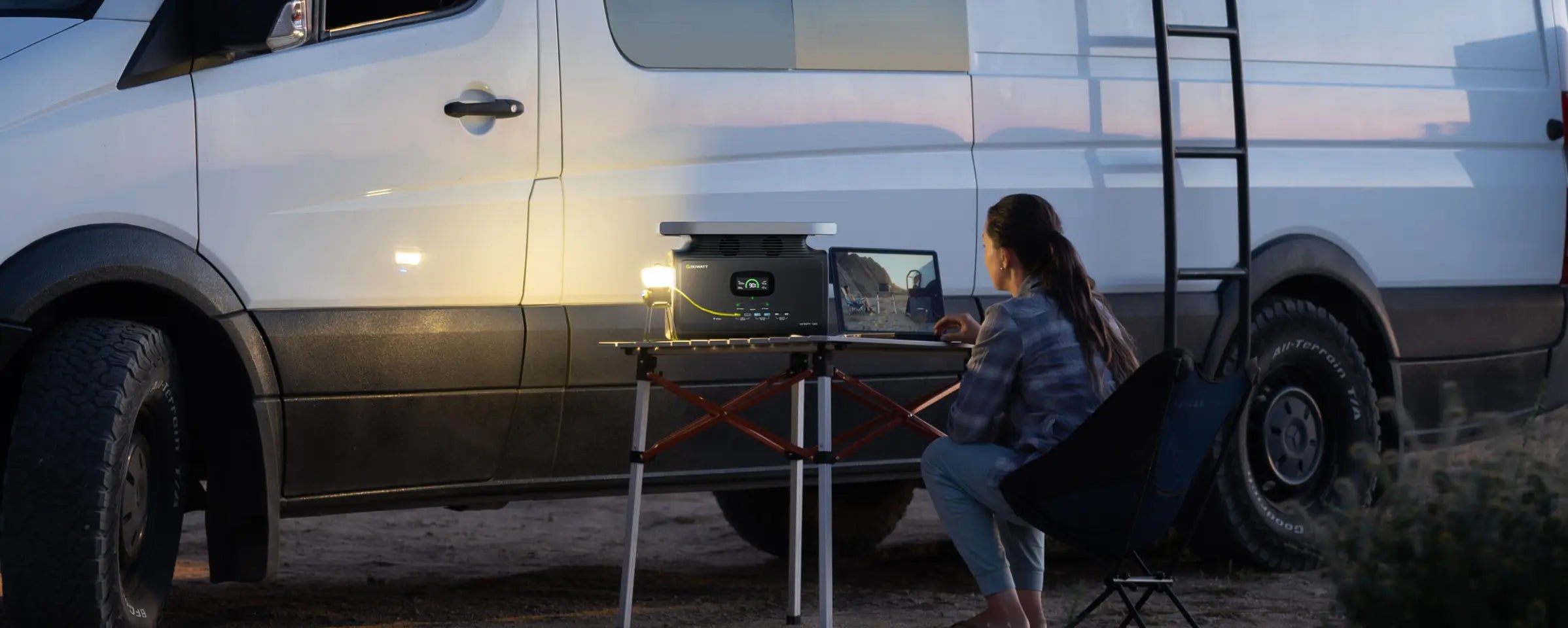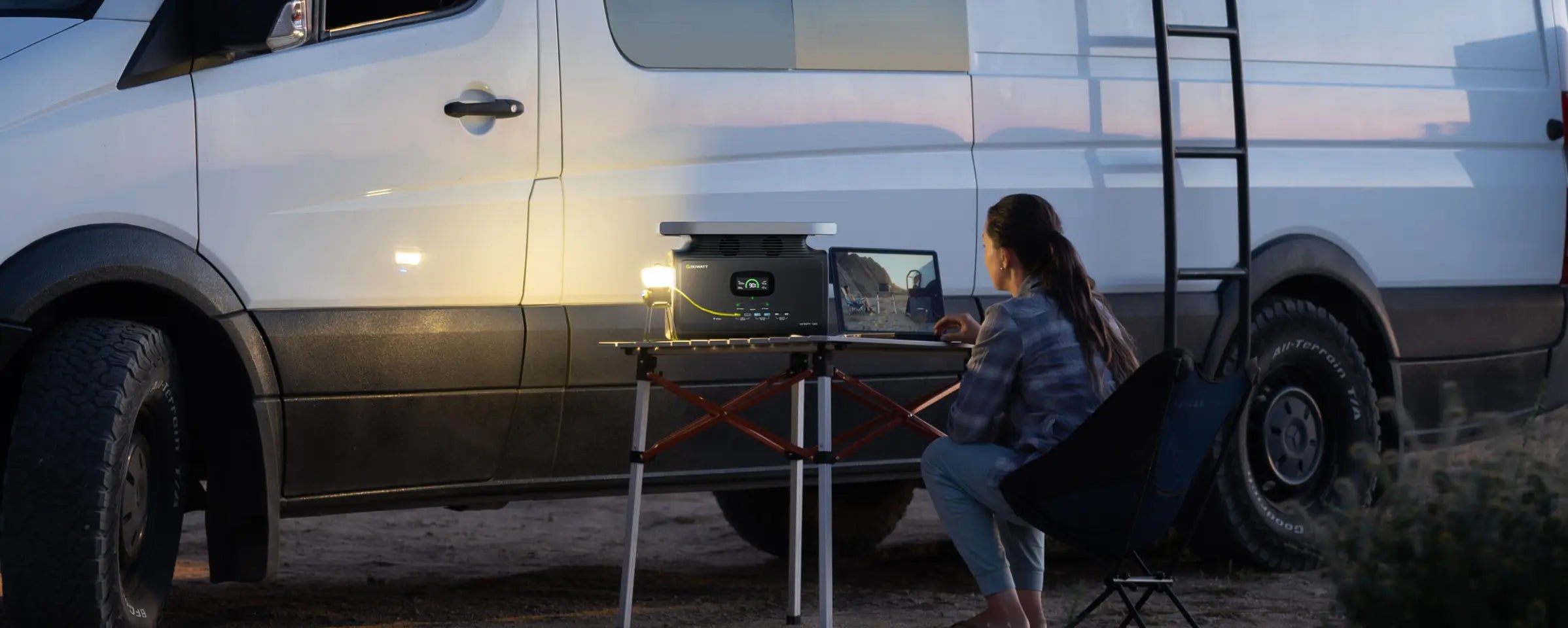 How Does A Portable
Power Station Work?
The portable power station stores electricity in the internal battery through charging (wall charging, car charging or solar charging) and can output it as DC power from the USB-A and USB-C ports, or output from its traditional AC plug to AC after conversion by an internal inverter.

Growatt portable power station has an industry-leading charging speed, it only takes one hour to charge it from 0%-80% through wall charging, or by connecting our portable solar panels, it can be fully charged within 2.5 hours at the fastest, saving you time means you will have a better experience with your activities.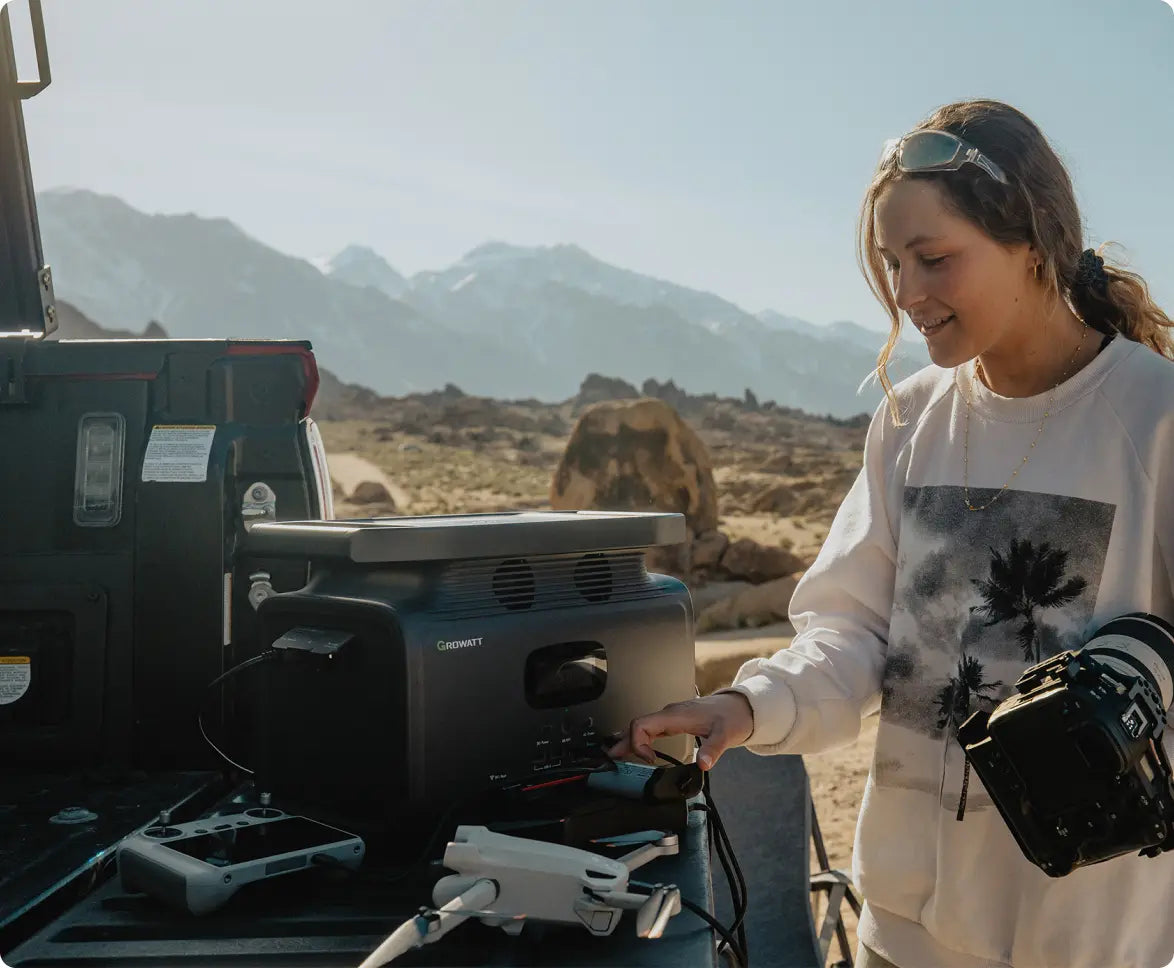 Growatt Portable Power Station Features
Fast Charging
All Growatt portable power stations support a fast charging feature that takes less than 1 hour to charge from 0% to 80% via wall (AC outlet) input, like Growatt INFINITY 1300, it also acts excellently in solar charging. You can pair with solar panels and charge in as fast as 2.5 hours with up to 800W input. It can maintain the continuity of power supply, which provides more flexible and reliable energy solutions for campers, ensuring that they enjoy convenience and comfort in outdoor activities.
Portable
The easy-to-carry portable power stations are typically lighter than traditonal generators. All Growatt portable generators are compactly designed with comfortable handles so you can carry them with ease whether you're backcountry camping, hiking or on your road trip.
Safe & Stable
The advanced battery and industry-leading BMS system of Growatt portable power station provide you with better safety and stability. Whether it is cold or hot, you can always have a worry-free experience and use it with confidence.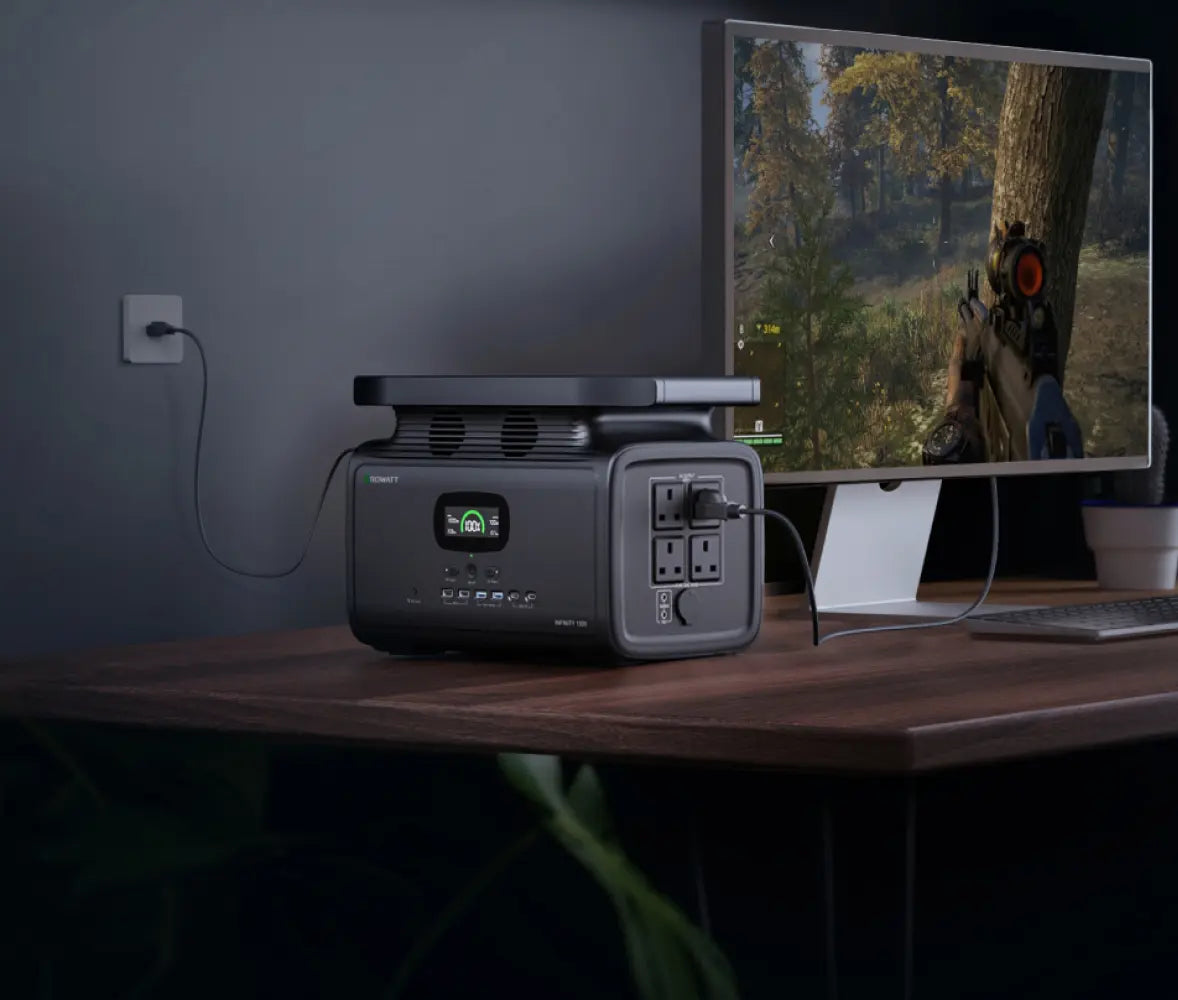 UPS
Power outages can occur unexpectedly at any time of the year. To provide greater reliability, The UPS function of our PPS can ensure the instant switching and keep your equipment running in the event of a power outage, it offers ample power protection to remove the impact on your critical appliances when power fails.
Growatt Power Station Buyer's Guides
FAQ
Is a portable power station worth it ?
Yes. It can help to power your devices if you frequently indulge in outdoor activities or suffer power outages. The portable power station is highly convenient and easy to use.
How Long Can You Run a Portable Power Station ?
It depends on the capacity (watt hours) purchased and the number of devices linked to the portable solar power station. Using high-power devices will consume electricity more quickly.
What are the advantages of solar power stations over gas generators ?
Growatt solar portable power stations(solar generator) decrease the need for gas powered generators, resulting in no noise, odors, or harmful greenhouse gas emissions, as well as low maintenance costs.
Can a portable power station run a refrigerator?
Yes. In general, as long as the output power of your portable battery power station exceeds the power of your refrigerator, it can power your fridge. But our Power Boost Feature allows you to drive the higher-power fridge beyond its rated power (1050W). It can basically power most of your small appliances.
Can I charge Growatt portable power station while using it?
Yes, Growatt portable power station can be charged and discharged at the same time. 
What are the advantages of the Growatt portable solar power station?
Superfast solar charging speed in 2.5 hours/ reliable 24/7 backup (UPS)/ versatile outlets/ smart APP control/ perfect for indoor and outdoors and etc.